Study on forest access of southern Landes of Gascogne & South-Adour
The southern Landes of Gascogne suffered the least from the Klaus storm in 2009 and therefore remains a very important area for supplying wood industries of the region. The level of exploitation of this industry will continue to grow through 2015-2025. This is why the local authorities needed to carry out a strategic review of the forest access capacity to support this increased activity. 
In 2013 a study on forest access of the Landes Forest Plateau and South Adour was initiated by the Pays Adour Landes Océanes, the Community of Maremne Adour Côte Sud Municipalities and the Urban Community of Greater Dax. Throughout the years to come these 60 000 hectares of forest spread over the two massifs will see their exploitation intensify. With its expertise in the field of wood supply operations (from forest to sites using wood products), Forêt Logistique Conseil intervened as part of a group study with Xylolink and the Coudert Cabinet in three steps:
1) the diagnosis, in order to target problem areas and related issues, based on a thorough exchange with local actors on all aspects related to forest access (security, rules, costs and economic activity, etc);  
2) the ranking of 80 forest areas in terms of economic issues, based on an advanced geomatics analysis of forest mapping data developed by the IGN (BD FORET) ;
3) the definition of recommendations based on different scenarios. 
This work, characterized by an overall approach of forest access, is a decision support tool for all developers, from municipal communities to the Department. It is delivered in the form of an atlas to be annexed to the Territorial Coherence Plan (Scot). 
Last update Thursday 10 March 2016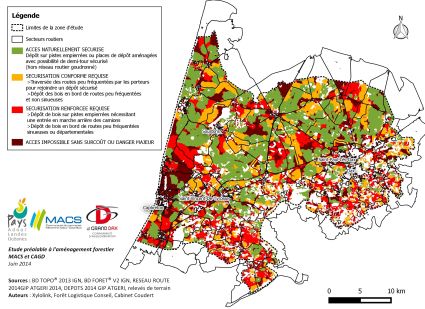 Study group COUDERT Cabinet, FORET LOGISTIQUE CONSEIL, XYLOLINK
Sponsors:
Pays Adour Landes Océanes,
Communauté d'Agglomération du Grand Dax, (Urban Community of Greater Dax)
Communauté de Communes Maremne Adour Côte Sud (Community of Maremne Adour Côte Sud Municipalities) 
1 year project conducted from November 2013 to November 2014
We also suggest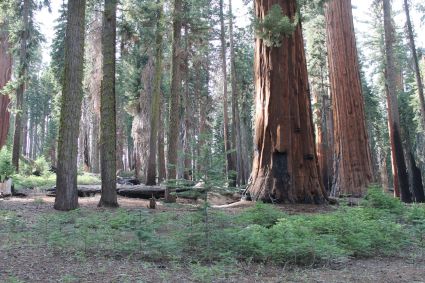 Strategic expertise
When making strategic decisions that will affect activities for years to come, Forêt Logistique Conseil can give their external and independent take on things which relies on a tested methodology. The strategic industrial projects are carried out in a confidential setting.
Contact us
See case study
---