FORLOG, forest site management software
An application designed to meet the needs of entrepreneurs and forest traders.
Forest site management application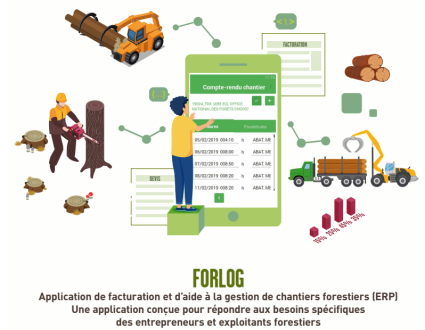 The application allows you to manage forest sites from the first contact until invoicing. All the information necessary for monitoring work sites can be memorized (production time of the field teams, quantities produced, management of stocks of wood and supplies, purchase and sale prices). Every end of the month, balance sheets can be drawn up automatically for each supplier and each customer. Once validated, they can be transformed into invoices without having to re-enter information. With a single click, you can view reports by site or by month.

This tool saves time and precision. It gives you visibility on the profitability of your sites and provides you with daily management indicators to help you make the right decisions.
A FORLOG demonstration can be organized at short notice by videoconference. Contact me !
---
Request a demo online!
Last update Wednesday 21 July 2021
---